About Hungary
Tradition and Modernism at the same time!
Hungary is a beautiful country in the heart of Europe. This country has very warm-hearted people who are truly friends for other nations as well. You can find very affable friends among them.
Hungary has a long tradition and lots of attractions which make it pleasant for its visitors and foreign residents. The country has a rich historic past of more than thousand years and is listed among historic lands and many parts of this country are registered as World Heritage Site by UNESCO since they are highly valued for their specific beauty and background. Living and studying in this country provides a valuable experience along with prosperity.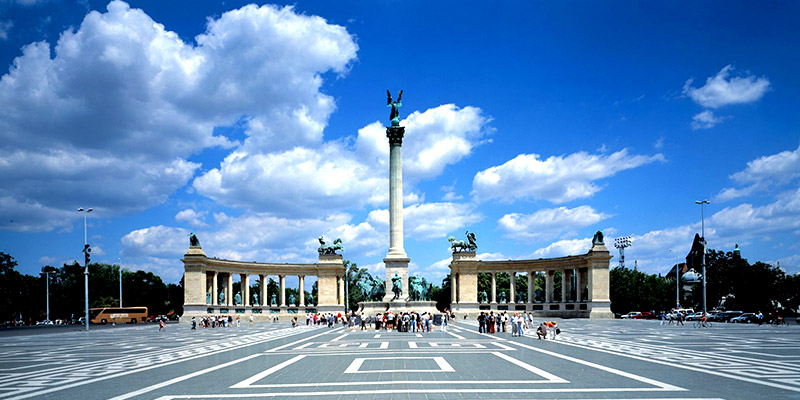 Hungary is unique.This small country is home to over 10.5 million people, and is one of the oldest European countries, situated in the middle of the continent in Central Europe.The country boasts a rich and varied history, one that stands apart from those of its neighboring countries.
This is the country
which boasts one of the world's most beautiful cities: Budapest, the "Pearl of the Danube"
where 2000 year old Roman ruins and 400 year old Turkish monuments can be found side by side
where Central Europe's largest fresh water lake - Balaton - is located, providing natural paradise for its visitors
where hundreds of therapeutic mineral springs gush up from the depths.
Budapest, the capital city with approximately - two million inhabitants, lies on both sides of the river Duna - (in English: Danube) and is home to many cultural events, performances, exhibitions and festivals throughout the year. The inner city on the Pest side is more crowded. Buda lies on hills with panoramic views over the city. Thanks to its unique geographical position, it is rich in natural mineral water springs that it has deserved the name of  'spa' for offering a great number of baths both for cure and for amusement.
Budapest
For a student, Budapest is one of the most fascinating cities in the world. It combines all characteristics, that an educated young adult would prefer.
With its rich history, that contains many remains from different ethnic groups, the city possesses a very interesting mixture of cultural features. The ancient roman population left unbelievable ruins and structures behind, during the 14th century Budapest was the center of the human renaissance and thanks to that, the Buda Palace was built. 150 years of Turkish occupation made it possible for a little eastern frame of mind to make its way into the city, so today baths and restaurants etc. remind us of that. From 1867-1918 Hungary was part of the Austrian-Hungarian Monarchy. In this period, the city made a leap towards modernization and so it was named "Paris of the East", because it ensured a high standard of education, entertainment and so on.
As we can see, Budapest is one of a kind both historically and culturally. But when it comes to education, it is also unique. There are many scientist, engineers etc., that  changed the world with their knowledge they received in Hungary.
Food & dishes
Compared to the other countries of Central and Eastern Europe, Hungary has several national dishes that are well-known throughout the West, and Hungarian food, in general, tends to be more flavorful and varied. Both Hungarian and International dishes can be plenty found in various restaurants all around the country. Hungary has got a unique and fascinating tradition in cuisine and hospitality.
Climate
Hungary's climate is temperate, with little variation throughout the country. July and August are the hottest months, when temperatures may average in the low eighties. The coldest months of winter are usually January and February when temperatures may dip into the mid-twenties. Snow is not uncommon during the winter months.
City Transport
Hungary has a surprisingly efficient transportation system, including international, domestic, and commuter trains, buses, trams, and the metro.Regardless of the mode of transport, fares are remarkably affordable, if not downright cheap.
Spa Culture
Whether you just want to relax or you're looking for a gentle cure for a specific ailment, a spa with natural spring thermal water is a perfect holiday choice.With little exaggeration, you could say that all you need to do is push a stick into the ground anywhere in Hungary and up would come thermal water, most likely with some kind of curative properties.
Currency
The currency in Hungary is Forint (HUF). The current exchange rate of 1 Euro = 378 HUF and 1 USD= 356 HUF.
Credit Cards
Banks accepts Eurocard/Mastercard, VISA, American Express, Eurocheque. 
Living Costs
In average a student needs minimum €800/month in order to have a comforting way of living in Hungary.
This amount would cover the rental costs, the catering, the public transportation and all kinds of additional costs.